WORLD'S EASIEST CLOUD BUSINESS APPLICATIONS PLATFORM
Pick from 50+ business-boosting online database software applications, or even create your own without coding, all integrated in one secure cloud location. First basic app is free.
When we say easy - we mean it!
Click on this video and see how you can reduce cost and errors by using an easy system.
Pay only $5 app/user/month and contact us about premium support and services.
Standard Plan
$5 app/user/month
$1 month/GB
$0.01 email
Queued email support
Standard + custom applications
Standard API integration
Public cloud
Self managed
Online resources
Premium Plan
Contact us for package pricing
Contact us for storage pricing
Contact us for email pricing
Priority email/phone support
Custom application review
Premium API integration
Public/private cloud
Self/managed accounts
Dedicated consultancy
Save time and money by going live quickly
Count the seconds in this video and see how fast you can be up and running.
We've made sure your data is safe
Rhino Security Labs was commissioned to conduct a security assessment.
"After performing a web security assessment on apps@cloud, we have found the site to be secure."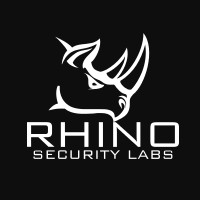 Boost your business with the right amount of features
With apps@cloud you won't be paying for feature (and maintenance) overdose.
Beat the competition using automation
Grow your business by empowering your team.
(Click on the video's YouTube logo to view the video in full screen).
Users appreciate the value we bring them and you will too
Other products require your business to change, apps@cloud empowers your existing strengths.

Paul M.
Senior Advisor, Tak Financial
apps@cloud is a handy tool for businesses of all sizes. With the range of tools and all of the different options available we can create apps for anything we need, from invoices and customers to record-keeping and employees.

Marilou F.
Freelance Accountant & Bookkeeper
apps@cloud lets me create an app which I can then set up based on my client's business requirements. Adding and defining fields is very easy and can be done even by non-techies.
Start now and you'll be up and running in five minutes
Your first basic business application is free. No credit card required. No trial-period. No obligation. No risk.
Ask us about our marketplace of business applications
We would love to talk about how apps@cloud could help you take your business to the next level by using a set of business applications from our marketplace.
Site Map

© 2020 APPS AT CLOUD Limited. The APPS AT CLOUD name and logo are registered trademarks of APPS AT CLOUD Limited. All rights reserved.
Still not convinced? You know what, If you're or serious enough, or big enough, then contact us and we'll give you first-class service by working with your team and creating your business applications at no additional cost!